Samsung Galaxy S7 has been an amazing and reliable model since it arrived in 2016, followed by an even better S7 edge. The flagship phones completely justified why Samsung is one of the biggest smartphone brands on the planet. But for some people, this still might not be enough.
Samsung phones come with their interface overlay called Samsung Experience (which succeeded TouchWiz). Despite the interface trying its best, it does force a few unnecessary features down the throat of users, which could be annoying. And despite Samsung Experience getting gradually replaced by One UI since 2019, some users might want to take things in their own hands.
Custom ROMs give them precisely that power. But installing custom ROMs is a tedious process, and you wouldn't want to get the wrong ROM installed. So here is the list of best custom ROMs for Samsung Galaxy S7 and S7 Edge, for you to choose from:
(Note: All custom ROMs here are third-party firmware, not related to either Google or Samsung. Always have custom recovery tools like TWRP or CMW beforehand. Prepare backup of all data on the device and have sufficient power backup ready.)
Relevant Guides for ROM installation
How to backup your Android device
Important Notes
Make sure to have a complete backup of your device before proceeding.
Make sure that your device is fully charged when you are attempting a ROM installation.
Please be patient when you are installing custom ROMs. Few ROMs can take up to 30 mins for installation. Any unnecessary action can cause hard bricking of your device.
List of Best Custom ROMs for Galaxy S7 and S7 Edge
Lineage OS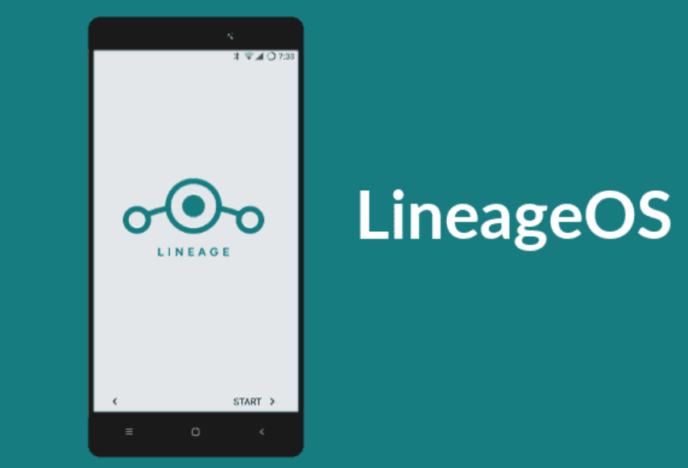 Let's start with the best, shall we? Lineage OS is arguably the most popular custom ROM option for most flagship devices. The latest version of Lineage, 16.0, is already built upon the latest Android Pie. You can look upon the details on their GitHub, or simply proceed with the installation. Lineage OS prides itself on providing the same stock Android experience you might expect on Pixel phones. If in case the Android Pie features are not working well in the latest version, you can try previous versions built upon Android Oreo.
Download Lineage OS 16.0 for Samsung Galaxy S7
Download Lineage OS 16.0 for Samsung Galaxy S7 Edge
[Lineage OS 17.1 Latest] for Samsung Galaxy S7 Edge
AOKP
The Android Open Kang Project has its own merits and demerits. The popular developers are not known to provide custom ROMs for all the popular models, but they cover S7/S7 Edge. AOKP is unique because apart from stock Android features, it also offers additional features with the custom ROM. There are bootable builds available on XDA, which you can use to install the custom ROM directly. The latest version is built upon Android Pie. On the flipside, AOKP takes its source from Lineage OS; so if you don't like Lineage, you would likely not prefer AOKP either.
Download AOKP Oreo ROM for Samsung Galaxy S7
Download AOKP N ROM for Samsung Galaxy S7 Edge
Superman ROM
If you fall among those who are still nostalgic about the now-discontinued Samsung TouchWiz interface, Superman ROM gives you a chance to re-live the experience. The pre-rooted custom ROM comes with multiple kernel choices (including SuperKernel and SuperStock Kernel) that you can select while flashing the ROM. On the flip side, Superman ROM is built on Android Nougat to accommodate for the old TouchWiz features so that you would miss the latest intricacies of Android Oreo and Pie.
Download Superman ROM v3.0.1 for Galaxy S7
Download Superman ROM v3.0.1 for Galaxy S7 Edge
Pixel Experience
Pixel Experience has formed a reputation of priding Pixel-like features to non-Pixel devices. This now also includes Galaxy S7 and S7 Edge. Pixel Experience provides the full package of all Pixel-specific elements like the Pixel launcher, font, icons, and themes. The entire ROM is lightweight and does not sport any aspect that is unnecessary for the Pixel-like experience; it is also not bloated and consumes neither excessive battery nor resources. On top of that, the latest Pixel Experience is built upon Android Pie.
Download Pixel Experience for Samsung Galaxy S7 and Galaxy S7 Edge [Android 9]
Download latest Pixel Experience for Samsung Galaxy S7 and Galaxy S7 Edge [Android 10]
Resurrection Remix
In a short time, Resurrection Remix has formed a reputation for itself. The developers are known for rolling out custom ROMs for a range of devices and various android versions. Since the announcement of Android 8.1 Oreo, Resurrection Remix was one of the first custom ROMs to provide support to an increasing number of devices quickly.
The Resurrection Remix version for Galaxy S7 and S7 Edge offer features like Trebuchet launcher, unified Configurations tab for all settings, and a revamped interface look. The custom ROM provides excellent flexibility on customization to users, something Samsung users would love to have.
Download Resurrection Remix for Samsung Galaxy S7 and Galaxy S7 Edge
Download Resurrection Remix for Samsung Galaxy S7 and Galaxy S7 Edge [Updated]
CrDroid ROM

The next ROM on the list is CRDroid. It is one of the few ROMs which is based on Android 10. CrDroid ROM for Galaxy S6 and S6 Edge is designed to increase performance and reliability over stock Android and also attempting to bring many of the best features existent today.
It has various features, such as quick settings customization, lock-screen, status bar, buttons, and UI Theming. More features of this Galaxy S7 and S7 Edge ROM would be found on XDA.
Download CrDroid ROM for Samsung Galaxy S7 and Galaxy S7 Edge
Havoc OS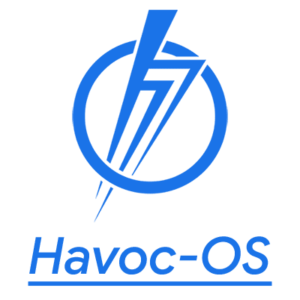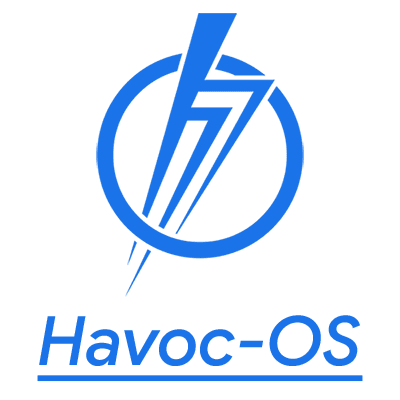 The next ROM on the list is Havoc OS. It is a ROM by turbolukex5 from XDA. The ROM is pretty good with the aim of keeping things simple, clean, and neat as it is based on AOSP and inspired by Pixel. They quote the added features as "All you can dream, and all you'll ever need." The performance of the ROM, as mentioned is decent too. It features Material Design 2.0. This S7 and S7 Edge Custom ROM is pretty stable for day to day usage.
The thread doesn't mention any bugs. But if you encounter one, you can report it to the developer easily.
Download Havoc OS ROM for Samsung Galaxy S7 and Galaxy S7 Edge
LightROM
For those who actually like the Samsung Experience interface and want something similar but better, LightROM seems like the right answer. LightROM is based on stock Samsung Experience (version 10), which in turn is built upon Android 8.0 Oreo. So, all the stock Samsung Experience features are available. But it also stays true to the custom-ROM tradition and adds features like AROMA installer, Magisk root, zipalign, de-odex etc. Overall, LightROM is the perfect amalgamation of Samsun Experience and custom ROM.
Download LightROM for Samsung Galaxy S7 and Galaxy S7 Edge
Google Pixel Edition ROM
Another one for those who just can't get enough of Google Pixel, the Google Pixel Edition ROM really brings out all of the best elements of Pixel on the Galaxy S7 and S7 Edge. The custom ROM for S7/S7 Edge is built upon Android 7.1.1 Nougat, but extremely stable with all the latest security patches. What makes this custom ROM version appealing is its de-bloated nature, dual speakers mod v3, updated Pixel Launcher, and tweaks on battery and performance.
Download Google Pixel Edition ROM for Galaxy S7 and Galaxy S7 Edge
Galaxy Project ROM
For the fans of traditional stock features that make Samsung great (without all the things that doesn't), Galaxy Project ROM is a perfect choice. In simple words, the custom ROM is exactly like a stock Samsung interface without the resource-draining elements. The ROM is built upon ERJE, the stock Samsung Experience firmware based on Android d Oreo 8.0. Apart from directly flashing the ROM, there are optional root methods like Magisk and SuperSU. The ROM comes with AROMA installer. The Oreo 8.0-based ROM is stable and without any security vulnerabilities.
Download Galaxy Project ROM for Galaxy S7 and Galaxy S7 Edge
These were some of the best custom ROMs available for Samsung Galaxy S7 and S7 Edge. Different people have different needs, so there are different ROMs to satisfy them all. But like with everything else in the tech world, the custom ROMs are regularly updated to include security patches or new features, so keep checking XDA forums to keep tabs on the latest versions.