BEST Custom ROMs for OnePlus 6: OnePlus started its journey in late 2013. Since then, the company has had a taste of many setbacks and successes as well. The focus of the company on specifications and speed has always paved a way for them. Known for their NEVER SETTLE attitude, let us not settle on Oxygen OS and explore the world of Custom ROMs. Just so you know, we are back with another article for Best ROMs for OnePlus 6!
OnePlus 6 from OnePlus in 2017 was one of the most consistent phones. The phone was powered by a Snapdragon 845 chipset coupled with 6/8 GB RAM and 64/128 GB storage. OnePlus 6 was the first device from the company to feature a whole glass design. The phone was equipped with OnePlus's fast charging technology- DASH charge. It housed a dual-camera setup. Last but not the least, OnePlus 6 sported a 6.28" AMOLED display. Oxygen OS has always been a cherry on the cake for OnePlus. But, for a change, you should definitely try out the various Custom ROMs for OnePlus 6.
These Custom ROMs would enhance the overall usability, UI, Battery and even performance to some extent. Depending upon the ROM you try, there would also be various customizability options.  Lockscreen, StatusBar, Animations, Gestures are just to name a few. Let's get started with the ROMs on the dice!
What is a CUSTOM ROM?
Maybe, if you have stumbled across here and are wondering what a Custom ROM is, it refers to a phone's firmware, based on Google's Android platform. As we know Android is open-sourced. Anyone can take the base and modify/tweak according to their own will. This is what developers do. And we as users install this to change the appearance of the UI and behavior of the phone at times.
Relevant Guides for ROM installation
Important Notes
Make sure to have a complete backup of your device before proceeding.

Make sure that your device is fully charged when you are attempting a ROM installation.

Please be patient when you are installing custom ROMs. Few ROMs can take up to 30 mins for installation. Your unnecessary action can cause the hard bricking of your device.
Paranoid Android Quartz Beta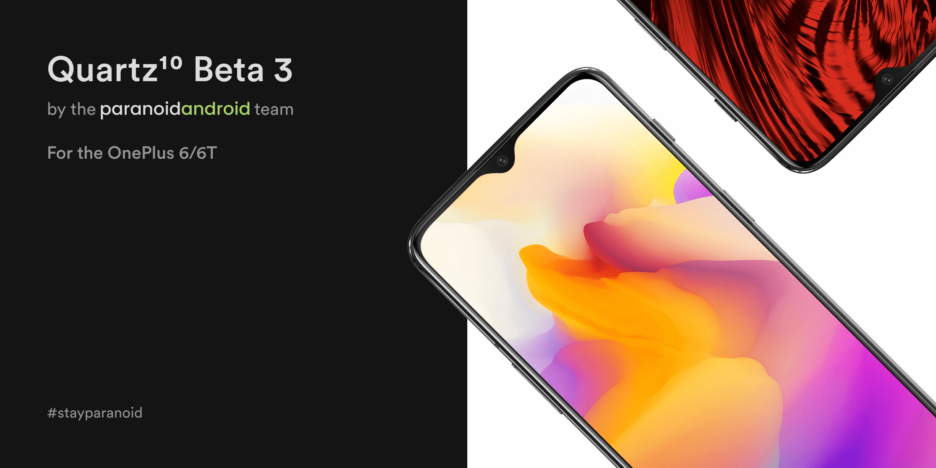 The first ROM on the list is Paranoid Android ROM from the Paranoid Android team. This ROM is a mixture of performance, battery life, and functionality compared to the Android Open Source Project platform. The ROM is based on Android 10. It provides various features for your OnePlus 6 including pulse light, raise to wake, updated android security patches and much more. 
The ROM packs in various customization features like OxygenOS on OnePlus 6. Fun Fact: This is one of the ROMs for which OnePlus 5 users were surprised to see.
Download Paranoid Android Quartz for OnePlus 6
Pixel Experience ROM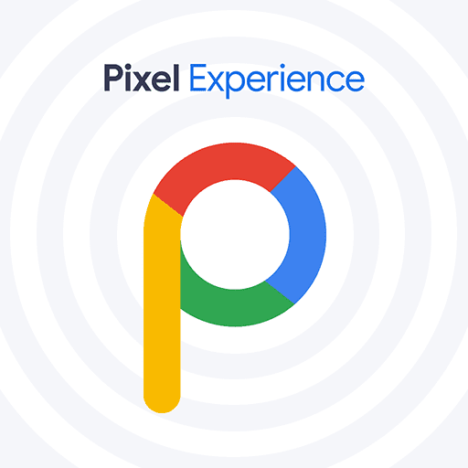 Pixel Experience ROM as always is one of the best. Well most of us would be knowing about this ROM because of its popularity across every device. This ROM provides you with a clean smooth Pixel Experience. For the ones who want a similar Stock Android Experience on your OnePlus 6 along with additional tweaks, this ROM is a must-try for them. The performance is smooth as well. It provides your OnePlus 6 with all the features of a Google device along with customizations. This ROM sits in between Oxygen OS and Pure Stock Android. 
By the way, keep in mind that the Android 10 version of the ROM is not as stable as Android 9 Version. Everything else such as NFC, Camera is working. It also contains the Android Security Patch of February 2020. 
Download Pixel Experience ROM FOR OnePlus 6 
Lineage OS 17.1 Unofficial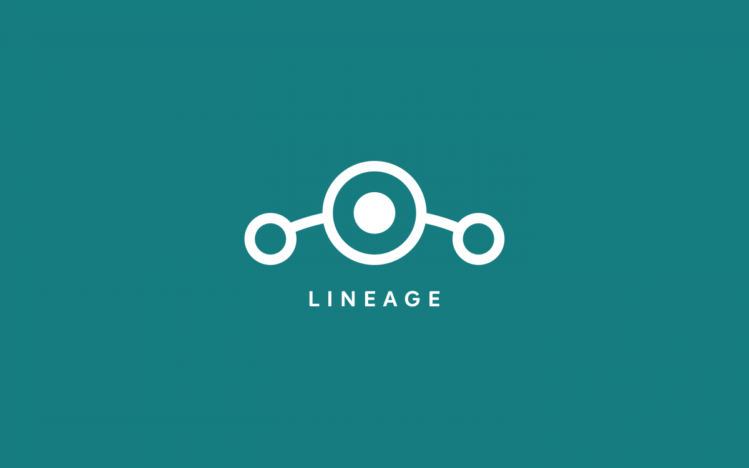 Lineage OS is another great option for your device. It provides you with a Stock Android Skin with additional tweaks just like Pixel Experience. But this one's got you a better community and support and a wide range of support. It's reliable and good on performance too. As we said the great thing about using Lineage OS is wide support on your OnePlus 6 as well as other devices. There are a few minor bugs in animations. Overall, Lineage OS is a blind and great choice for users who want the simplicity of Stock Android with additional twerks. But if you are looking to use this as a daily driver, use the older version of Lineage OS which is more stable.
Download Lineage OS 17.1 FOR OnePlus 6
Realme UI 1.0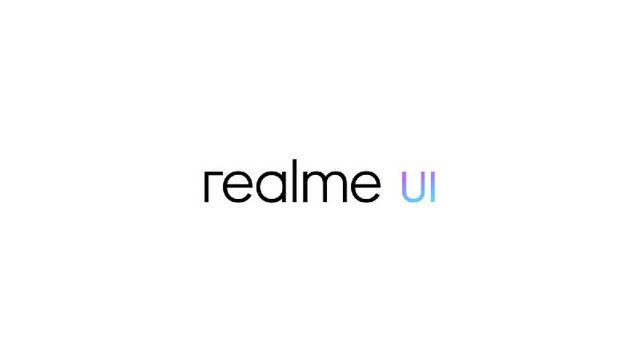 Realme has recently released Realme UI for their devices. Guess what, you can try out the same on the OnePlus 6. Thanks to the developers. It has few performance tweaks and packs in the official Realme UI features. The ROM is debloated for a faster and smoother experience.
However, there are few bugs that might be a deal-breaker. Fingerprint and Face-Scanning don't work including NFC and VOLTE. Do make sure to try this ROM only if you want to taste the Realme UI.
Download Realme UI for OnePlus 6
Android  Ice Cold Project (AICP)

The next ROM on the list is AICP ROM. It is a ROM by csolanol from XDA. The ROM is pretty good with the aim of keeping things simple, clean and neat. This ROM was started by developers on HTC Desire HD. It was also known as AOKP in the past. The performance of the ROM as mentioned is pretty nice too. This AOKP ROM for OnePlus 6 doesn't have any many reported bugs as per the thread. Although there might be some minor bugs that you can anytime report to the Developer. 
The ROM is not pre-rooted, so don't forget to flash a solution to root like magisk or anything of your choice.
Havoc OS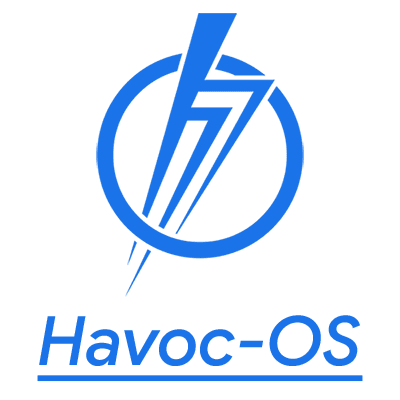 The next ROM on the list is Havoc OS. It is a ROM by DarkDroidDev from XDA. The ROM is pretty good with the aim of keeping things simple, clean and neat as it is based on AOSP and inspired by Pixel. They quote the added features as "All you can dream and all you'll ever need." The performance of the ROM as mentioned is decent too. It features Material Design 2.0.
The thread doesn't mention any bugs. But if you encounter one, you can report it to the developer easily. 
Also, Havoc OS packs in a ton of features such as Gaming/ Reading Mode, Animation Customizations, Tile Shortcuts, Compass, Ambient Display and much more.
Download  Havoc OS for OnePlus 6
Revenge OS 

RevengeOS is an aftermarket firmware based on AOSP. They are dedicated to fast, stable and minimal customization ROM, honesty and communication with users, and openness with code.
The ROM is labeled Stable. There are no bugs mentioned in the official thread. Do make sure to try this ROM if you want the taste of AOSP with a limited number of tweaks. 
Download Revenge OS for OnePlus 6
Sailfish OS 

This is the last ROM on our list. It is called the Sailfish OS ROM for OnePlus 6. This ROM is a bit unique. The ROM boasts a slick sailfish UI with gesture navigations and color choices. The highlighting feature is that it can Dual-boot. You can dual boot this ROM along with Lineage OS by flashing a simple zip in recovery. It is called a boot-switcher. APKs don't work unless a workaround method from comments. It is something different from all of you from what we see mostly. Just like Linux and dual-booting Windows on your computer. If you prefer to tinker around a lot, this ROM is for you.
Download Sailfish OS ROM for OnePlus 6
Conclusion on Best ROMs for OnePlus 6
So, this was our list for the Best Custom ROMs for OnePlus 6. Which ROM are you on? Maybe it is time to let go of the UI which came in the box and try the world of Custom ROMs. We would add more ROMs in the future and keep this article updated. You can comment below if you have your choice of Best Custom ROM and also tell us why! We would love to hear from you. Also, if there are any doubts about installing Custom ROMs on your OnePlus 6, feel free to drop a comment or visit XDA for more information.