After rooting your OnePlus device, are you looking to install a Custom ROM? If yes, keep reading. Install Custom ROMs on OnePlus Device with this method. We are going to brief you on how to install custom ROMs on OnePlus Device. If your OnePlus Device is not rooted and you want to install one, check out our older Guide on how to Root OnePlus Devices. Installing a Custom ROM makes you open to a whole new world of customizations and features depending on the ROM. Before we get started with the guide, let us know some basics about the same. 
What is a Custom ROM?
A Custom ROM refers to a phone's firmware, based on Google's Android platform. As we know Android is open-sourced. Anyone can take the base and modify/tweak according to their own will. This is what developers do. And we as users install this to change the appearance of the UI and behavior of the phone at times. You can do the same and know ahead on how to install Custom ROM on your OnePlus Device.
It enhances the overall usability, UI, Battery and even performance to some extent. Depending upon the ROM you try, there would also be various customizability options.  Lockscreen, StatusBar, Animations, Gestures are just to name a few. 
Now you know about Custom ROMs, you can head on to our guides on the Best Custom ROMs for your device. Alternatively, you can get one from XDA as per your choice. Download the ROM and come back again.
Before we begin, please read this carefully. "A lot of Custom ROMs are available over the Internet. There might be chances that the steps to install might differ a bit. The steps we have mentioned are general steps to Install Custom ROM on your OnePlus device. Please read the complete thread of the ROM you download. It mentions the steps and other crucial details. You would either find them on their website or XDA." 
So, let us begin with the steps to install Custom ROM on OnePlus Devices.
Prerequisite to Install a Custom ROM on OnePlus Devices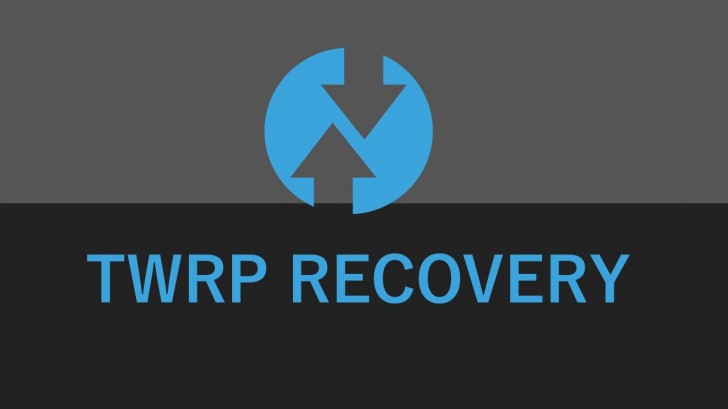 The bootloader must be unlocked

TWRP Recovery should be installed. 

Create a backup of your data.

Download the required files such as ROM, GApps, and others on your computer.

Ensure that the drivers of your OnePlus device are installed.

The battery should be charged above 50-80%
 How to Install Custom ROM on OnePlus Devices
PART I
After ensuring the above-mentioned prerequisites are done. Reboot your device to the recovery. This can be done by powering off your device and pressing the Power Button + Volume down button simultaneously for a few seconds. 
TWRP Recovery Menu would be shown. Choose the Backup option and tick all the options and swipe to start back up. But, remember a backup is optional. If this is your first time, we strongly advise you to create a backup. It would help you to go back if you mess up the things. The backup would take a while.

Backup Option in TWRP Recovery

After the backup is done, connect your device to the Computer. Go to the TWRP menu on your Phone. Click on the Mount option and mount the necessary components i.e. system. Your phone storage would be detected and shown. Copy the backup from your device into the computer from the TWRP folder. Thus you would have a copy of your backup always if anything goes wrong..

mount option in TWRP

Once done, unplug the device. 
PART II
Now, in the TWRP menu, click on the Wipe option. It would show various tick boxes, tick system, data, cache and swipe to wipe. Then, the process would begin. It might take a while please wait and have patience.

Once it's done, go back to mount option as before. Then, copy your ROM zip and other ZIPs which need to be flashed along with it.

Once you are done transferring the files, click on the Install option in TWRP. Browse to the location and select the ZIP file accordingly. Swipe to confirm the flash. The ROM would begin flashing. Wait until it completes. Also, a log section would display status on a successful install.
Once flashing completes, flash the additional zips which you might need such as GApps. It is needed if your ROM doesn't have Google Play Services built-in. 
Another additional zip is the Magisk Zip. It is needed if your ROM is not pre-rooted.

Note: A lot of additional zips are available. While we have mentioned only a few.

After this, reboot your phone and the system should boot into the new Custom ROM.

Please wait, it might take up to 15-20 mins to reach the welcome screen.
Troubleshooting
What if something goes wrong and your device doesn't boot up? Or maybe you ran into an error while flashing. This is the place where your backup would help you.
Simply connect your phone to the PC using the mount option. 

Now, copy your old backup into the respective folder.

Unplug your device.

Go to the Restore option and choose your backup. Tick all the partitions and swipe to restore.

Thus, the Restore process would begin. After completion, reboot your device and you would be back to normal.

Now, contact the developer or community to know more about your issue.
So, that's it on how to install a Custom ROM on your OnePlus Device. As we said, these are the generic steps on how to install. However, these steps might differ a bit depending on the device to the device. Before proceeding please read the entire thread on XDA of that particular ROM. Also, if you have any problems or queries, you can get in touch with us. Drop a comment below on which Custom ROM would you install on your OnePlus device.